Lentil stew and pan seared tofu
Yesterday I was planning to make a curried lentil & carrot soup. I started to gather the ingredients and found out I was out of curry powder so had to change plans. Ended up with this simple lentil stew replacing the curry with oregano and cumin. It turned out really delicious.
I also used some fettuccini but any pasta would work.
🌿 1 chopped onion
🌿 3 large chopped carrots
🌿 4 minced garlic cloves
🌿 1 28oz can unsalted diced tomatoes
🌿 4 cups low sodium vegetable broth
🌿 1 cup water
🌿 2 tsp oregano
🌿 2 tsp cumin
🌿 1 tsp salt
🌿 black pepper to taste
🌿 fettuccini or other noodles
Sautee the onion in a little bit of oil until translucent.
Add the garlic, stir for a minute or two.
Add the carrots and the spices, mix.
Add lentils, tomatoes, broth, water and fettuccini.
Bring to a boil, cover and reduce the heat to low.
Cook for 20 to 30 minutes, until the lentils are cooked.
For some added protein and to make the dish more interesting, I topped it with pan seared tofu that I made while the stew was cooking.
🌿 16 oz extra firm tofu
🌿 ½ Tbsp EVOO
🌿 1 Tbsp low sodium tamari or coconut aminos
🌿 ½ Tbsp maple syrup
Drain the tofu and chop it into small cubes.
Warm the olive oil in a large skillet, add the tofu and the tamari and maple syrup.
Pan sear the tofu until it turns golden brown.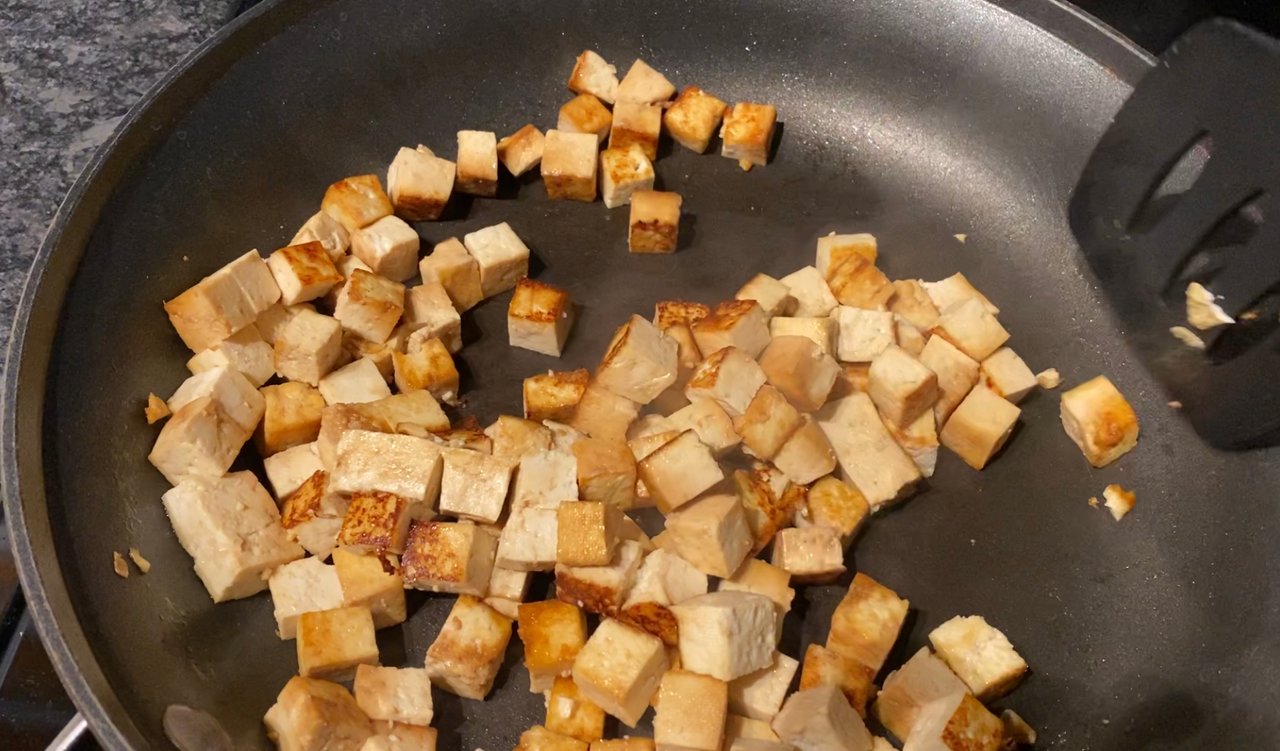 Watch this video for a visual of the recipe:
https://cinnamon.video/watch?v=509550769599416309
Cintia