Sometimes dreams do come true – A Winter to be remembered
We all have different dreams, but most of us dream of spending lots of time at places where we enjoy the weather and can do things we love. For me.. that place is a mountain covered in snow.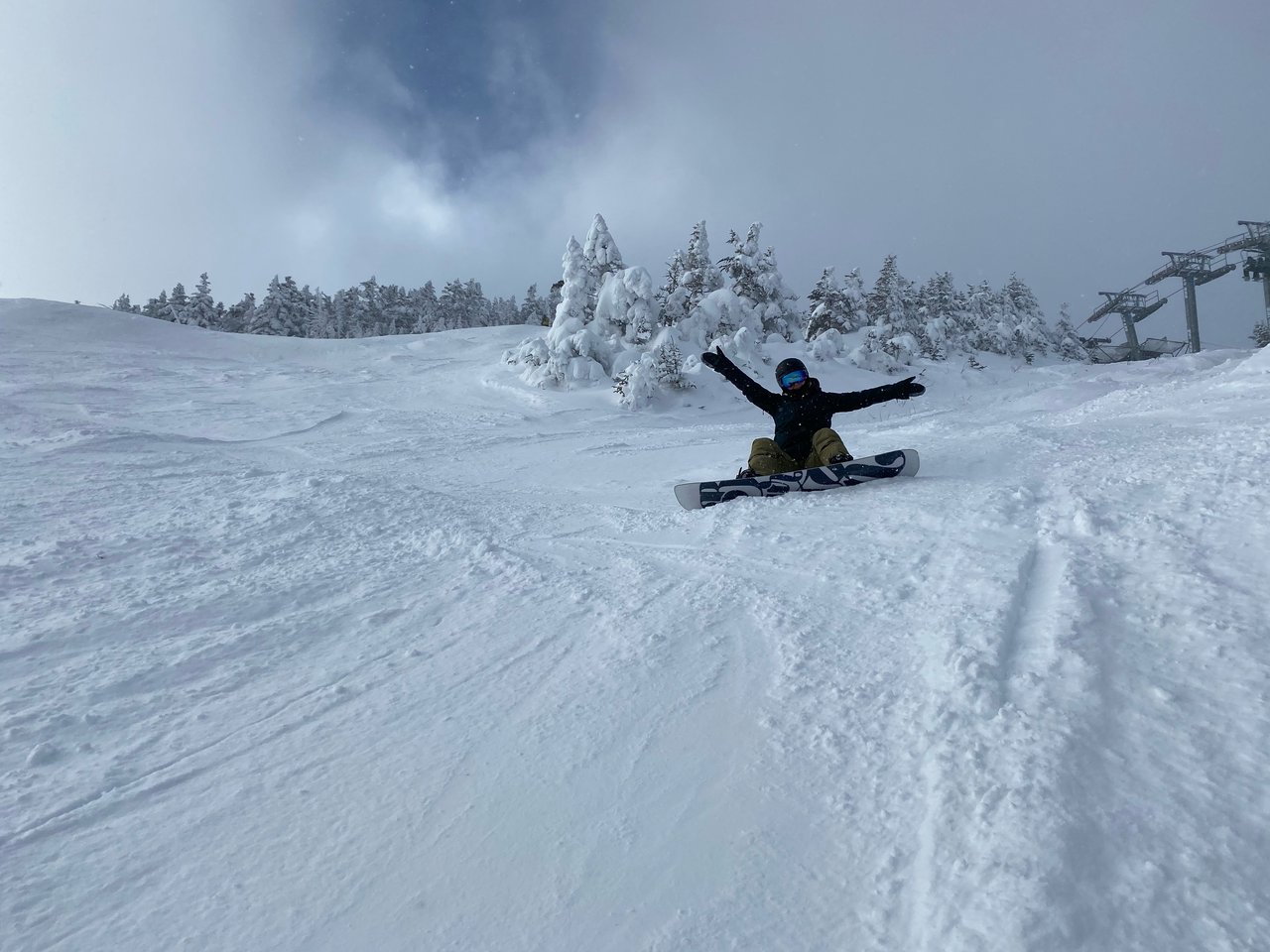 This Winter my husband and I were fortunate to spend two months in upstate NY in the Adirondack Mountains. We live six hours away from that area and usually take long weekend trips and a couple full week trips there during the Winter. This year everything was super uncertain due to the pandemic, and even though we started to plan our usual trips a few months before Winter, we weren't even sure if the ski mountains were going to open! But Winter came very quickly and our plans ended up evolving into spending two months away from home, in the woods, close to our ski mountain.
We were both super, super anxious about the trip. Besides this being the first time away from home for such a long time, the pandemic added a lot of anxiety to our plans. So many thoughts... are we doing the right thing? Should we be away from home during these uncertain times? What if we get sick there? What if we have to leave quickly? Are we making the right choice? Did we take care of everything we needed before leaving town?
And then there were the details, like the mail for example. We were expecting some important documents coming in the mail during our time away, how to handle that? The place where we were staying didn't have a mailbox, so I first thought of getting a PO Box and looked for instructions online. When I called the local post office close to our destination, this super nice lady named Amy told me I could simply forward my mail to that post office under "General delivery" and they would hold it for me to pick up, that would be free and therefore would save me from paying for a PO Box. Great! Since we weren't 100% sure the trip was actually going to happen, I only went to our home post office two days before our trip to request the mail forwarding to the General delivery at our temporary destination. I found out you have to request the mail forwarding a few weeks before the start date, but the post office offers a paid service that can start right away. Ahhh... so many new details to worry about besides all the other things my mind was already dealing with!
But the trip day came and all ended up falling into place! We packed the car with all we needed plus more, we are really bad over packers, we always bring more than we need!
When we first arrived, there wasn't much snow in the area but we were enchanted by how peaceful every single day was. The sounds of Nature and the lack of city noises and lights made our hearts feel very full every single day. I thought about all the things we store and keep and how useless a lot of them are, I thought about how little can be plenty and how simple things like waking up and staring at the woods & enjoying the peace are incredibly powerful.
Once we got there we stocked up on lots of ingredients and I had plans to try lots of new recipes during this time away.
Ended up doing a good amount of cooking but didn't find lots of time to spend in the kitchen creating new dishes so kept making large batches of hearty soups that would last for 3 or 4 days.
Red curry lentil & vegetable soup
Lentil stew with pan seared tofu
Things are definitely different this year, signs for social distancing everywhere:
Masks and fogged glasses:
But the same incredibly breathtaking views: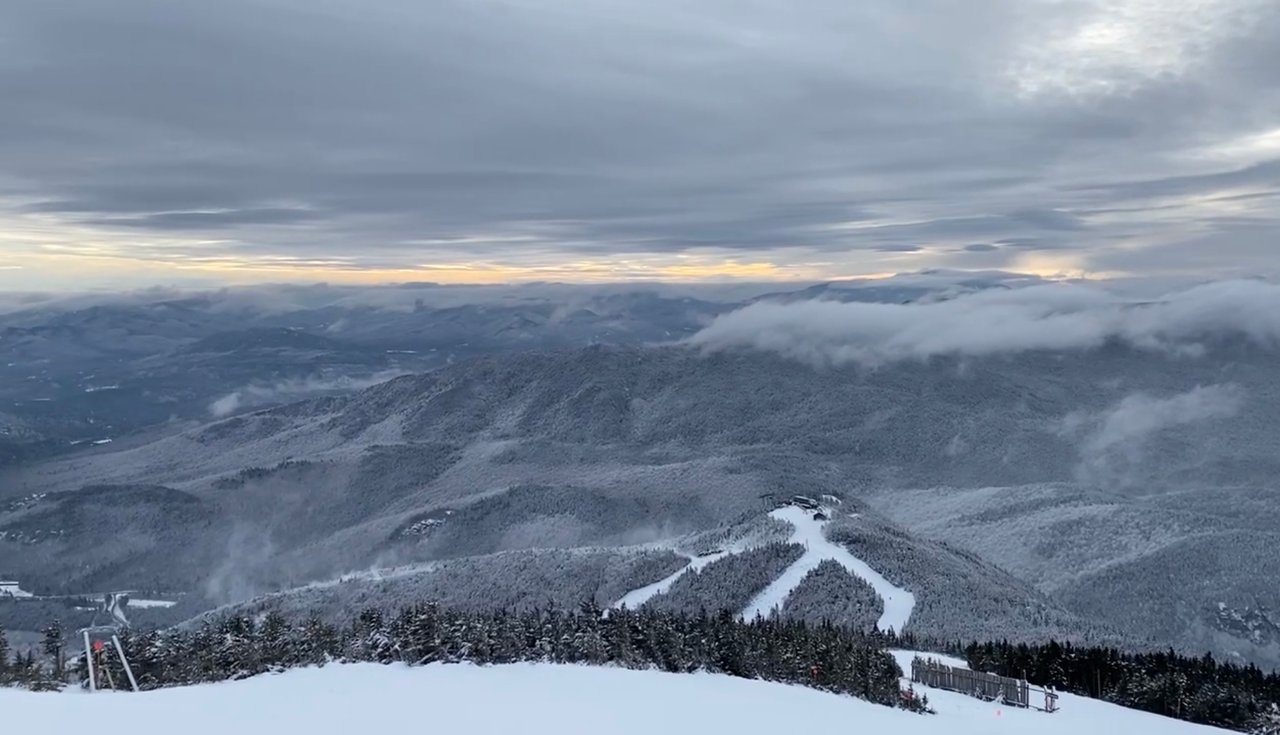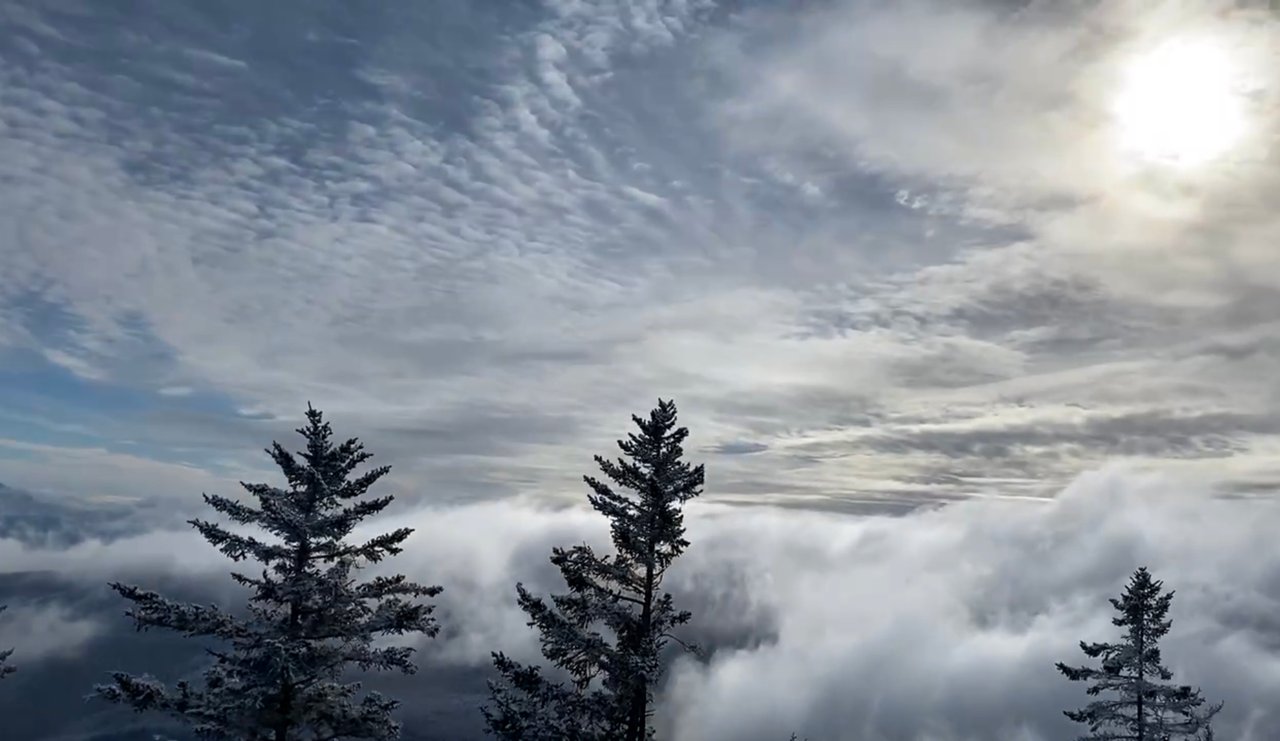 We had so much fun!
And this was my office. I brought my laptop and also a monitor, I made sure I would be able to work comfortably since this was a long time away from my regular home office. Our routine was to get up super early and start the day on the mountain, some days when the snow conditions were better we took half vacation days and enjoyed the morning on the mountain. Other days we went for a couple snowboarding runs first thing in the morning and then worked the rest of the day.
I have to admit that on many days I wished I could just be full time on vacation and not worry about work, but at the same time I felt incredibly grateful that my work is flexible enough to allow me to have such a schedule. I will certainly miss looking at the beautiful snow while working!
Starting the day with breathtaking views like this was just priceless:
We enjoyed watching some local retired folks walk to the slopes every morning, so inspiring to see them vibrantly enjoying life!
We found this interesting sign close to where we stayed :–)
We got lots of snow as time went by, we were truly in a Winter Wonderland!
One day the plow forgot to clean our driveway:
The more we stared at the fresh snow, the more we loved being there...
... and... playing in the snow :–)
We're so glad we were able to do this. It felt overwhelming to plan everything at first, but being there during these crazy times made us realize how much we needed this time away. We weren't completely disconnected while we were there since we were working for a good portion of the time and also had to be checking on family to make sure everyone was ok, but we kept our online time to the minimum necessary and focused most of our spare time on enjoying Nature.
We captured lots of beautiful views and also experimented with different angles on a new camera we bought right before the trip.
https://cinnamon.video/watch?v=481989525636122588
https://cinnamon.video/watch?v=487760201164785368
https://cinnamon.video/watch?v=489983326375904957
https://cinnamon.video/watch?v=493607211155588227
https://cinnamon.video/watch?v=496519418059162836
https://cinnamon.video/watch?v=498640426404676797
https://cinnamon.video/watch?v=505867598181696932
https://cinnamon.video/watch?v=508148284410299542
https://cinnamon.video/watch?v=513853389310788632
https://cinnamon.video/watch?v=518110043216807236
Cintia